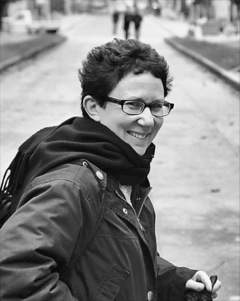 Dear Readers,
Things have been a little crazy around here.
I'd promised to "start off the year with a big bang": I couldn't wait to tell you that I was working on a new New York Blades book!
Unfortunately, I've had to put the manuscript aside for personal reasons. I'll get back to the Blades as soon as I can—I'm just not sure when that will be.
In the meantime, thanks for reading my books, as well as letting me know how much you enjoy them. If there are any you haven't read yet, those already in print aren't going anywhere, so feel free to check them out. I've been re-reading the series to refresh my memory for the new book and I have to say, Michael Dante from FAIR PLAY remains my all-time favorite hero!
Hoping to write for you soon,
Deirdre
---
NEW YORK BLADES: FIRST HOCKEY SERIES,
BEST HOCKEY SERIES!
"If you've never read any of Deirdre Martin's New York Blades books, you are missing out."
—The Brazen Bookworm

"Deirdre Martin knows how to write a beautiful single title romance."
—Single Titles

"Contemporary romance doesn't get much better than this."
—All About Romance